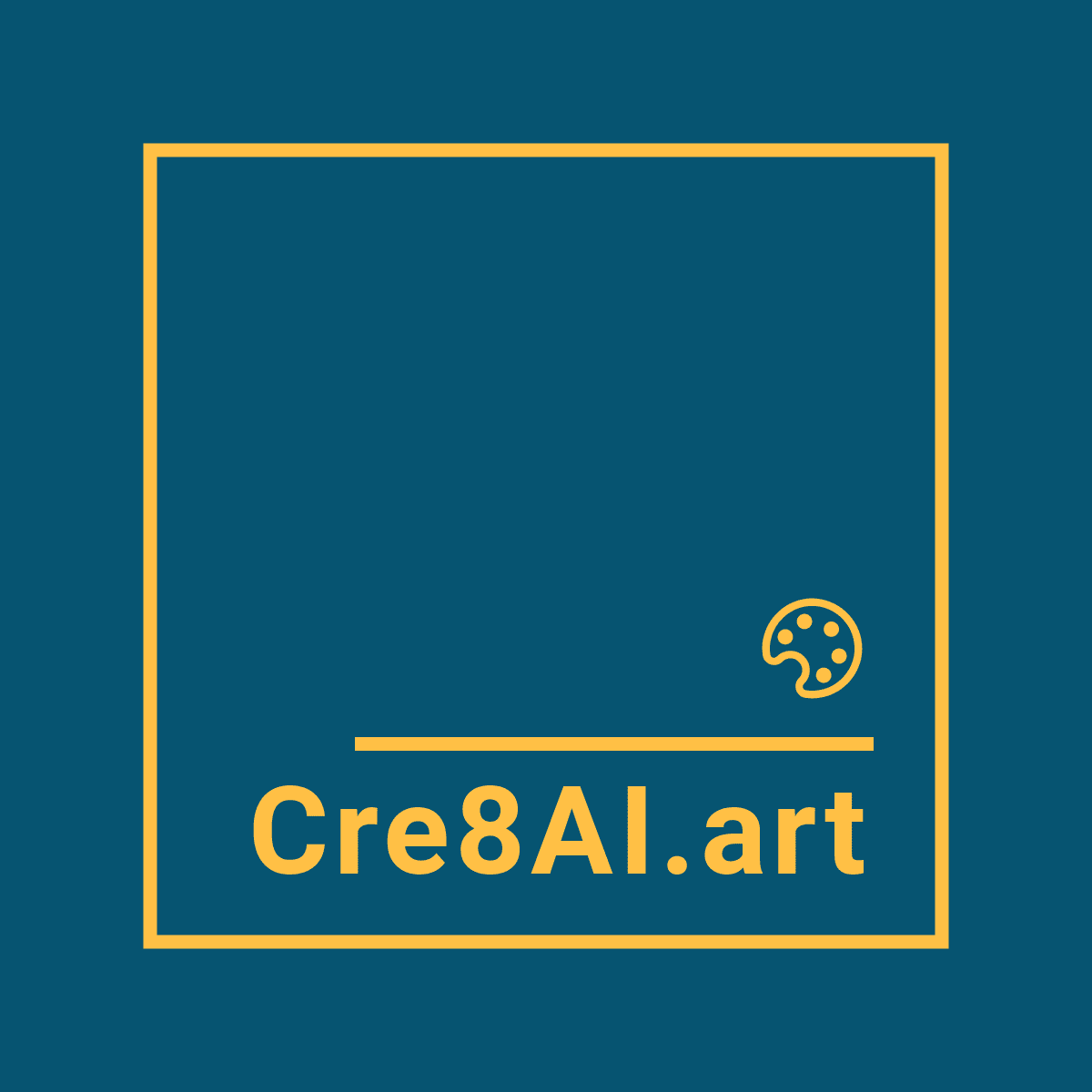 FAQ
Q: Is Cre8AI.art free to use?
A: Yes, Cre8AI.art is currently free to use for both creating and sharing AI-generated artwork. We may restrict and or offer some additional premium features in the future, but we will continue to offer a free tier account.
Q: How can I create AI-generated artwork?
A: After signing up and logging in, click on the "Generate Art" button in your nav bar. Simply provide a textual description of the artwork you'd like to create, and our powerful DALL-E 2 integration will generate a unique art piece based on your input.
Q: Can I download and use my artwork for personal or commercial use?
A: Yes, once signed up you are able to download any of the generated images on the site for personal or commercial use*. Simply click the download button and save your image. For commercial use, please provide a link to Cre8AI.art, this will help improve our SEO.
Q: How can I edit or delete my posts?
A: To edit or delete your posts, navigate to your profile page and find the artwork in question. Click on the "Edit" or "Delete" button to modify or remove your post. You will need to enter your username to confirm deletion of your post. Please note generation of AI artwork is resource intensive and we would prefer if the creations are left available for public use.
Q: Can I make my posts private?
A: Yes, you can make your posts private by selecting the "Private" option on your posted artwork. All generations and uploads are made public by Default. Private posts will only be visible to you and will not be displayed on public galleries or search results. Please note these images are not encrypted and can be viewed by the administration team, any violations of the Terms of Use may result in an immediate ban.
Q: How do I search for specific artwork or artists?
A: Use the search bar on the homepage to search for artwork or artists. You can also sort the images or your search results by most likes or most recent to find the most popular or newest creations.
Q: Who can I contact for password or account issues, general support or additional information?
A: For any support or inquiries, please email us at [email protected]. Our team is always happy to assist you.